Meet your new
shopping companion
Shopkick is the app that rewards you for the shopping you already do, no matter how you do it. Get reward points (we call them "kicks") that you can claim for free gift cards!
Get kicks (points) when you walk into a partner store, scan the barcode on select products, or make purchases.
Shop 80+ online stores through Shopkick for kicks delivered straight to your app with every order.
Don't want to leave your couch? Score kicks just for watching videos and browsing content in the Shopkick app.
Retailers and brands partner with Shopkick to drive shopper engagement all along the entire path to purchase.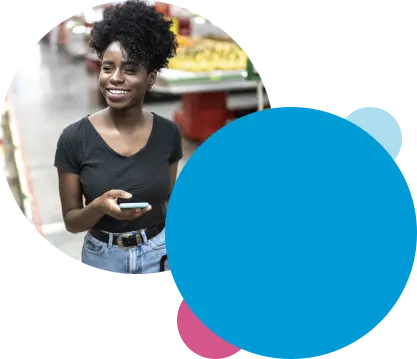 97%


of Shopkickers will try a new brand to earn kicks
Welcome to our community
Join millions of happy Shopkickers
My favorite part is saving & earning money, spending quality time with my family, & exploring new products & areas around the store.
Kimberly G., Texas
The grocery store has been our most exciting part of the week. A fun scavenger hunt that pays off with Disney Gift cards!
Albert O., California
I am saving up for the $300 tiffany & co gift card! Shopkick allows me to work towards that goal every day.
Emily H., Massachusetts